Stabile iPad Stand Release
25th Nov 2010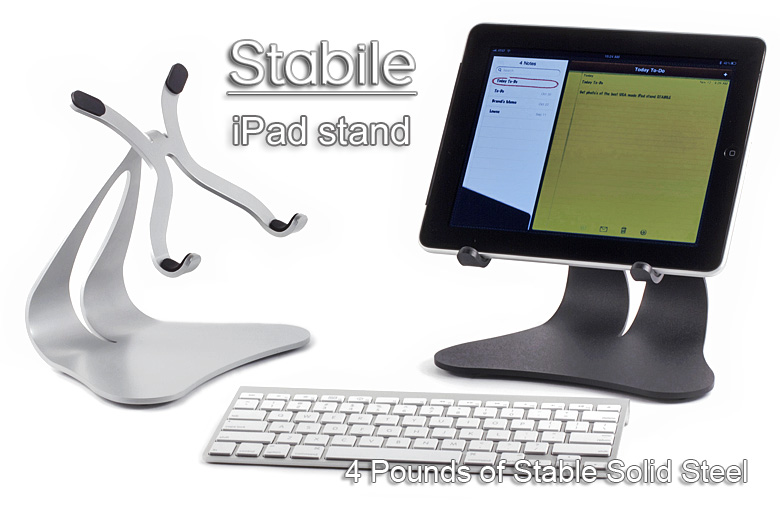 May 2010, Thought Out Company has the most stable iPad stand in the world, iPad Stand Stabile. Weighing in at nearly 4 pounds you can be certain the one piece solid steel stand will stand solid. Without or with a case or skin the Stabile iPad Stand supports portrait or landscape orientation.
Matching silver or black
Includes Thought Out's exclusive split back cable management
Made from 100% USA materials and labor.
For more information and purchase, see our product webpage at thoughtout.biz/stabile and purchase at $59.99 Black and $69.99 Silver.
Sign up by clicking on the Join Now button below to receive future notices about our products.