iPhone Tripod Mount - PED4 CH
$29.99
The iPhone tripod mount, PED4 CH is a pivoting and adjustable mount to be used with your tripod, seemlessly from portrait to landscape positions. With or without a case or skin you can configure the sliding fingers to fit your iPhone. The solid stainless steel ball and shaft allows you to orientate the holder into any position you desire. Great for portrait or landscape photography and videography.
Pivot
Roll, spin, turn, rotate, pitch, yaw....
Whatever you call it, the PED4 CH iPhone tripod mount can be positioned to it. Using the solid 9/16" diameter steel ball and socket technology you will feel the smooth pivoting freedom to any position you desire. (Friction screw adjustable)
Your tripod
Shoot like a pro with photography, self-portraits and videography!
With the PED4 CH tripod holder mounted to any tripod you will have steady smooth video and photography shooting. Using the industry standard 1/4"-20 female thread, you simply attach it to any tripod and get instant portrait to landscape use by pivoting with our exclusive >180˚ ball socket trademark design. (Friction screw adjustable)
Case or Bare
Engineered to be used daily
The PED4 CH iPhone tripod mount has user configurable fingers that creates a snap like fit to hold the iPhone. These fingers allows the tripod mount to be used with or without a case efficiently, while securely holding the iPhone as your hand would. Once the holder is configured to your desired fit, there are no special procedures needed, the iPhone installation and removal is instantaneous. All of the controls, ports and camera are fully accessible at all times.
DETAILS
The premium quality, adjustability and portability of this iPhone tripod mount will be noticed the moment you attach it to your tripod and then used every day. While taking a self-portrait, a family portrait, video-taping a child's sports game or wildlife; you will quickly see the ease and usefulness the tripod mount brings to your daily photography and videography needs. We guarantee you will use and miss it when you don't have it around.
Proudly made in Connecticut, USA from solid steel, alloy, polymer and heat resistant polymer materials.
FEATURES:
3 slide adjusting Alloy Fingers (with soft vinyl covers to protect the iPhone)
2 slide adjusting Guides (keeps iPhone straight in holder)
9/16" solid stainless steel ball for fluid pivoting action (

Friction screw adjustable

)

Roll: ∞ infinite (when device is parallel to support shaft there is an index for the rotation of portrait and landscape)
Yaw: ∞ infinite (left to right)
Pitch: >180˚ (front to back)

3/16" solid stainless shaft for 4.5" elevation and stability
Easily use with any tripod or tripod shoe

(1/4"-20 tripod mount)

Artistic shape and design
Portable
Full control, port and camera access
Color: Black
CH MODEL HOLDER SIZE:
CH61 for iPhone 7 Plus / 6s Plus / 6 Plus

Width: From 3.06" to 3.66"
Height: From 6.22" to 6.87"
Depth: Slide finger is .6" tall (The depth of your case can be deeper than this dimension)
CH60 for iPhone 7 / 6s / 6
Width: From 2.64" to 3.24"
Height: From 5.44" to 6.09"
Depth: Alloy finger is .6" tall (The depth of your case can be deeper than this dimension)
CH50 for iPhone SE / 5s / 5c / 5 - iPod 6g /5g
Width: From 2.15" to 2.75"
Height: From 4.65" to 5.3"
Depth: Slide finger is .6" tall (The depth of your case can be deeper than this dimension)
All models work with large cases like OtterBox Defender, Commuter, and many more
Notes:
Any belt clip should be removed to work with holder.
PED4
series and PED3 series products are not interchangeable with one another.
ITEMS INCLUDED:
CH Adjustable Holder Assembly
5/64" Wrench (torque limiting)
3/32" Wrench (for pivot tension-not shown)
RECOMMENDED ACCESSORIES:
Devil Head - Headphone Wrap and Wrench or simply use your own 11/16" open ended or adjustable wrench.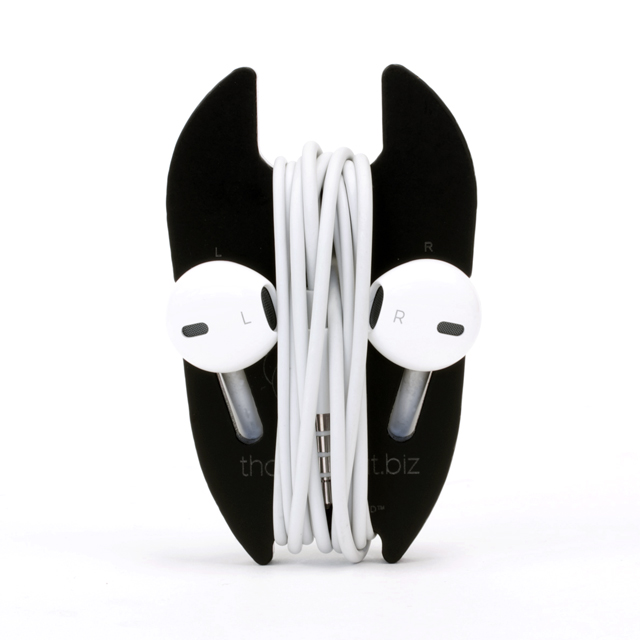 Tripod, iPhone, Lens, Case are not included
PED4 is a Trademark of Thought Out Company
Manufacturer Part Number:
P4-CH
Warranty Information:
Consumer 1 Year Limited Warranty - Manufacturing Defect
Commercial 30 Day Limited Warranty - Manufacturing Defect
Works really well, easy to set up.. Extremely pleased with functionality and design...
works even better than I expected. It's a solid connector to my tripods and I love it as a stand for the phone. Simple to use, easy to transport and a pleasure to use - my pictures are so much better
Great product and well made. Simple to install the phone. I use it a lot even as a stand
Great product
Like everyone here, I am very satisfied with this tripod mount. It is very sturdy and well built. Fits like a glove with my Lifeproof case. Bottom line, it just works. From time of ordering to receiving was seven days with emails letting me know of progress throughout. Good company and good product. Thank you Thought Out.
Worked better than expected
To be honest... you can buy cheaper things, but this really worked best. It truly is a simple design but very sturdy. We have a selfie stick version of this but it is not a stable. You are paying for quality as well. Also, once you adjust to your phone size, no need to readjust again. It fits snug and perfect with my otterbox case. I used it for my first shoot and it worked perfect. Almost looks ridicules on my huge tripod, however if is better than trying to hold the phone steady when doing certain shots. Even for a pro/am that I am it is worth the price and will be used for many projects I have lined up.
Works well. Feels sturdy.
The stand is solid and my iPhone 6s Plus with protective case fits securely in the holder. My only complaint is that the screws for the adjustable grips were so tightly fit that it was a chore to get them unscrewed, one in particular. I'm 6'4", 220 lbs. and lift weights several times a week, and I had to bear down on it like I was giving my worst enemy a noogie to get the screw to release. Fortunately it didn't strip. Just loosen the screws a wee bit, folks. That said, I recommend this product and trust my precious iPhone is in good "hands."
Product worked as advertised. Performed as expected. Recorded grandson opening santa xmas morning from my digital Nikon camera tripod. I especially like how compact it is. I can literally fold it up and put it in my pocket until I need it again. All metal frame is impressive for this price. I would buy again and recommend it to friends. Four stars instead of five only because I cannot compare it to other similar products because this is the only adapter I have used.
Excellent product that my husband and I can use to record our work outs and videos.