iPhone Flexible Holder Stand - PED5-COIL-H
Unique & Flexible Gooseneck iPhone Holder Mount
iPhone 11, 11 Pro, 11 Pro Max, Xs, Xs Max, Xr, X, 8, 7, 6s, 6, SE, 5s, 5c, 5, all Plus sizes and handheld devices from 2.3 to 3.5 inches wide.
The 36" gooseneck coil can be manipulated into just about any shape you can imagine. Configure the fingers to fit your iPhone. Finger grips are quickly adjusted one time to your device. After adjusted, you can quickly place the handheld in and out of the holder with ease. The steel ball allows you to orientate the holder into any position you desire. Works with large cases like OtterBox Defender, Commuter, and many more.
It is NEW! That is why we only have a few photos, but checkout the PED5-H. it uses the same NEW holder that will help you see why this is so nice!
Instantly Rotate - Swivel or flip from landscape to portrait during use.
Robust and Strong
A unique gift for iPhone or other device user
Made in the USA - 1 year warranty
SPECIFICATIONS:
Weight: 10.3 oz
Length of coil: 36"
ITEMS INCLUDED:
36" Coil - Vinyl Wrapped Flexible Gooseneck
Adjustable Holder Assembly
5/64" Wrench (finger grip adjustment - torque limiting)
3/32" Wrench (for ball socket adjustment)
OPTIONAL ACCESSORIES: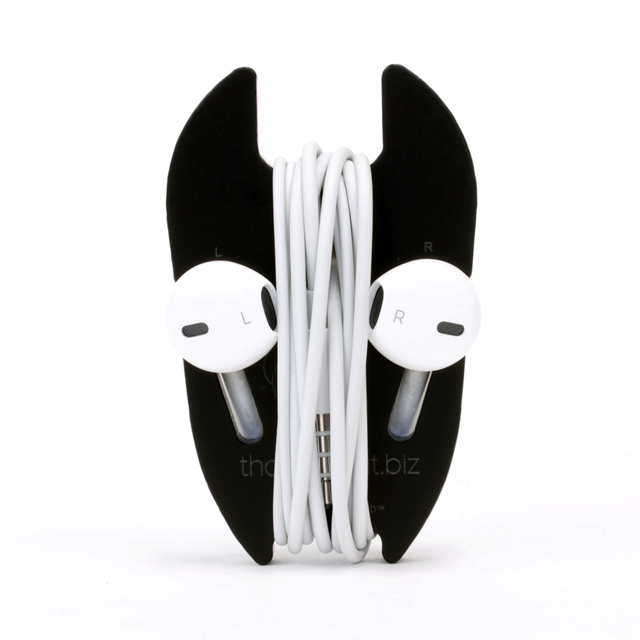 Notes: Any belt clip should be removed to work with holder. PED5 Series, PED4 series and PED3 series products are not interchangeable with one another.
iPhone, case, lens, coat, & coat tree not included PED4™ is a trademark of Thought Out Company
Manufacturer Part Number:
PED5-COIL-H
Warranty Information:
Consumer 1 Year Limited Warranty - Manufacturing Defect
Commercial 30 Day Limited Warranty - Manufacturing Defect