Product Updates - Custom Spring Colors
Posted by Thought Out Company on 23rd Mar 2016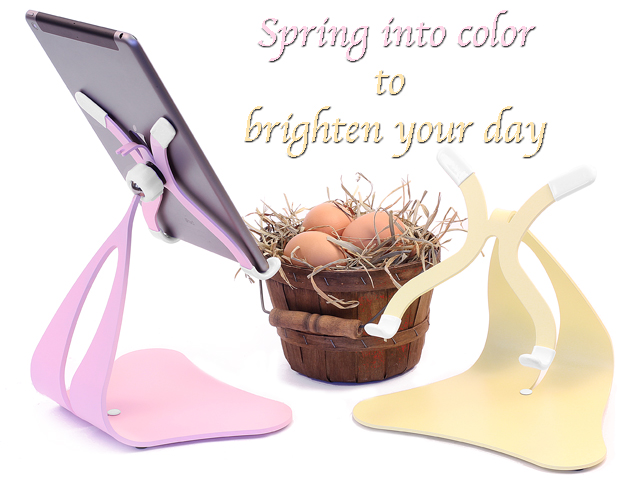 Thought Out Company is pleased to offer our newest custom spring colors, yellow and pink to the Elite Stabile desktop product line, the Stabile 2.0 and Stabile PRO. We truly believe that adding color to our lives is a simple way to express joy. What better way to brighten up the space your iPad calls home!
The Stabile PRO pivoting iPad stand, made fully from steel, now available in a yellow or pink color finish.
The comparison page shows the exact differences of these two high quality, commercial grade iPad stands.